When we search something on the internet, 404 error would jump up suddenly when the content is missing.
This tee design based on the same principle. It is best tee for someone cannot find Girl friend.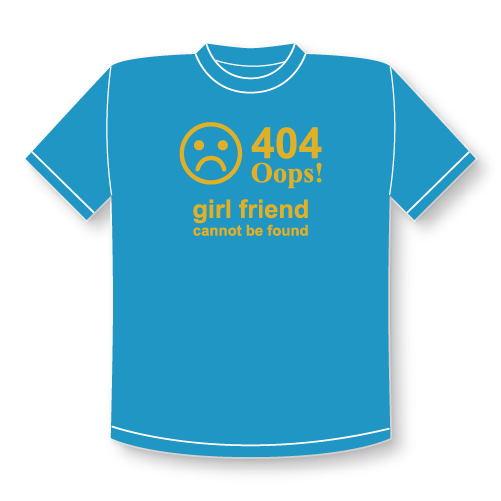 You would personalize the tee with your own item, such as replace Girl Friend by Boy Friend or Money etc.
Design: E-1009
Price: $170 (with Gildan 76000 color TEE, XS-XL size)
To order: TEL/WHATSAPPS +852 6994 3485